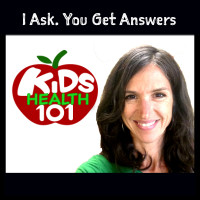 I'm finally doing it! I'm launching KidsHealth101 Podcast today. It will feature practitioners that have been successful at helping children heal and recover.
My mission is "to make child healing and recovery a household conversation".
Podcast #1 is "live" as of today and features Dr. Shanna Bissonette interviewing me on why I'm creating a Kids Health movement. In future podcasts, you'll hear less from me and much more from my brilliant, pioneer driving professionals that are truly helping kids recover.
Please join me in this movement by adding your email at KidsHealth101.com and check out my first podcast!
At Kids Health 101 we will be discussing child developmental needs, growth, nutritional supports and sickness recovery by finding the right tools to heal using a functional approach to health. Again, my mission is to make childhood healing and recovery a household conversation. Register at KidsHealth101.com to receive updates of our future presenters. And spread the word.
I'm so excited!
Lynn