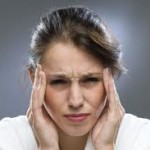 By the time my female clients meet me, they have already attempted to resolve their hormonal imbalances on their own or with professionals. Some have been told "it's just part of aging", "it's part of being a woman" or even given metaphors such as 'swimming through chomping crocodiles, you just have to get through it'. When they reach me most are throwing their arms up in the air, feeling entirely frustrated.
Here's the scoop: hormonal imbalances CAN be managed!
In order for hormonal imbalances to be managed they need to be brought back into balance. But first you need to learn which of your hormones are out of balance. This is not a one size fits all approach. For decades professionals have been attempting to balance hormones by recommending birth control pills, pain killers and antidepressants. These may be necessary for the short term, but they are not a long term plan. (I know because I was there for 16 years with hormonal imbalances associated with endometriosis). Hormonal imbalances can occur for years and even decades so it's necessary to get to the root causes of those imbalances. And the sooner you do, the sooner you'll feel improved and empowered.
The only long term plan is learning how to:
Identify what hormones are out of balance
And commit to lifestyle, dietary and supplement supports to get them back in balance.
Join me in a FREE WEBINAR "Rule Your Hormones: How to Take Back Control". Register Here
The FREE Webinar will take place on December 3rd, 2015 at 3pm PST.
Be well,
Lynn