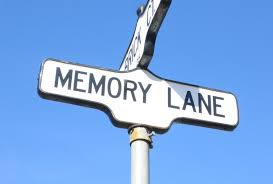 My grandmother has been experiencing dementia for 20 plus years. In the past 5 years she was diagnosed with full blown Alzheimer's. My grandmother has been on statin (cholesterol blocking) drugs for the past 25 years. Based on early test results that indicated "high cholesterol" she was placed on a low fat diet and cholesterol suppressing drugs. I've been suspicious for the past few years in my heavy focus on neurological disorders that statin drugs were largely responsible for her long-standing dementia and now Alzheimer's.
Recent science based research has revealed that cholesterol does not cause heart disease. Rather, sugar binding with fats in the process known as glycation creates cellular damage and plaque within artery walls. My grandmother was instructed to eat a low fat diet. A low fat diet is replaced by an increase in carbohydrates. Carbohydrates break down to sugars and an influx of carbohydrates can create insulin sensitivity. Insulin sensitivity has been strongly correlated with Alzheimer's. And sugar is directly linked with heart disease and damage of neurons. The brain is composed of primarily fats and requires fats for memory, mood and resilience.
Statins and a low-fat diet is the root cause of her dementia, neuron degradation and now Alzheimer's? I'm almost certain.